Jeff's current fleet: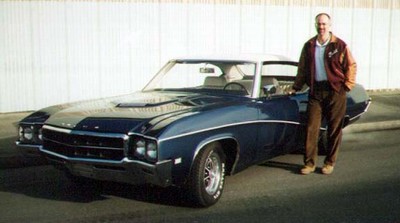 1969 GS Stage 1 Hardtop

Twilight Blue, White Vinyl Top, White Buckets, Auto Floor Console, one of only 862 produced with automatic, and one of only 31 Stage 1 cars exported to Canada. All correct Stage 1 numbers and matching. Essentially a un-restored car with documented history. Purchased the winter of 2000 from Canadian owner with 57,000 actual miles. As of July 1, 2015 the car just turned 76,000 miles. New vinyl top and the motor was refreshed but keeping all stock Stage 1 specs in 2002.

Car is for sale. Asking $31,969.
1969 GS Stage 1.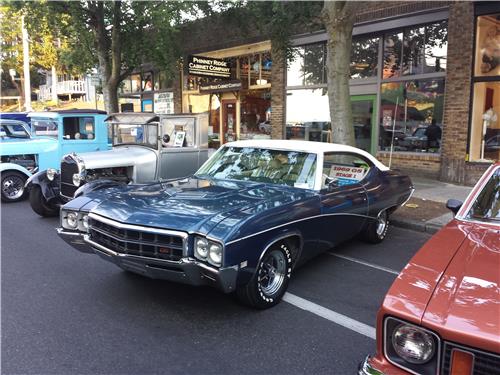 Photo Above, Greenwood Car Show, Seattle, summer 2015
http://www.gsjeff.com/Userfiles/Stage1BuildSheet.pdf
Strength of this Stage 1 is it's documented history. The car is essentially an un-restored original.
Jeff purchased in 2001 when car had 57,000 actual miles.
VIN - 446379H227492
Numbers matching "RS" code Stage 1 block
"ON" code 3.64 posi rear end
"51" Code Twilight Blue Metallic exterior
"185" Code white vinyl bucket seats with white vinyl top
Stock Carburetor, Rochester 7029242

1969 GS 400 Convertible
Under restoration. The first Buick Jeff purchased in 1993.
Will have stock outer appearance with modern running gear and interior upgrades.
Not for sale.
Cars Sold over the past few years.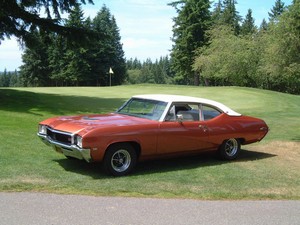 One of 3,574 models of 1969 GS California produced. Fireglow (spring of 1970) original color (production was very late in 1969). White Vinyl Top, White Bench, Auto Column, all new chrome. Saved from certain crushing as it was abandoned in an outside storage yard in Pullman, Washington. Purchased in 2001 and received a frame-on restoration of very solid metal to original color and specs.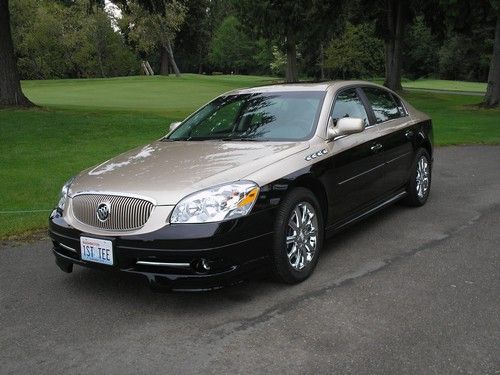 One of a Kind Buick Lucerne CXS
Fully loaded 2006 Lucerne with Razzi grounds effect kit. Car was a stock black car which has received a custom two-tone paint treatment using a stock GM beige.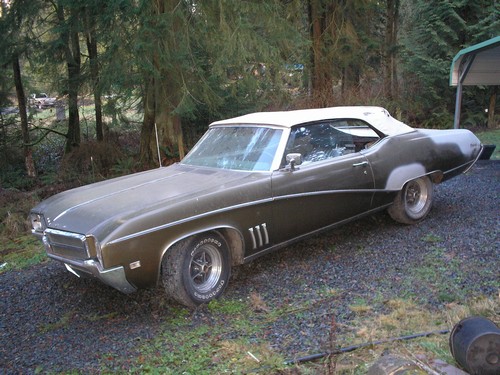 1969 Custom Convertible
Buyer drove it home to New Mexico with a 69 GS hood.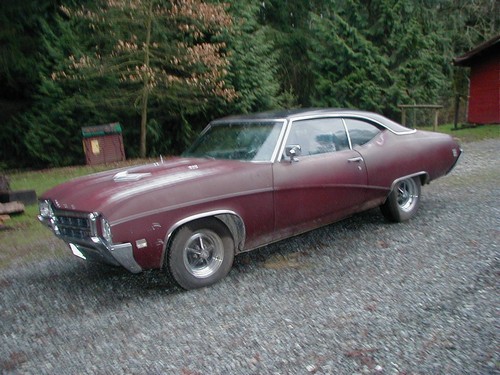 1969 GS 400 Hardtop

Solid car from Montana, trucked to Maryland for restored and is now a red car.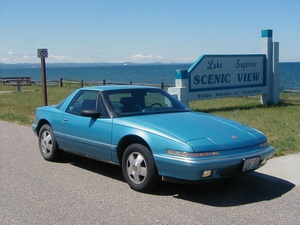 1990 Reatta Coupe

Maui Blue with blue leather. Purchased from original owner in 2000 with 110,000 miles.
Highlight of ownership a 5,500 mile round trip to Flint for the 2003 Buick Centennial.
Sold to a guy in Bonney Lake, Washington