Jeff's current fleet: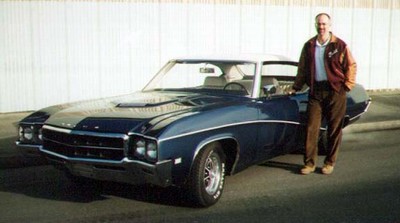 1969 GS Stage 1 Hardtop

Twilight Blue, White Vinyl Top, White Buckets, Auto Floor Console, one of only 862 produced with automatic, and one of only 31 GS 400 models exported to Canada. All correct Stage 1 numbers and matching. An un-restored car with a strong documented history. I purchased in December 1999 from Canadian owner with 57,000 actual miles. As of January 1, 2017 the car has 76,881 miles. In late 2000, the Stage 1 motor was refreshed with original parts to exact original Stage 1 specifications (no increase in bore, etc. etc.). At that same time the tranny was refurbished and new vinyle top installed. Rechromed front bumper in 2013.


Car is for sale. Asking $31,969.
Click on the Cars for Sale Page Navigation Tab for more info and photos.

1969 GS Stage 1.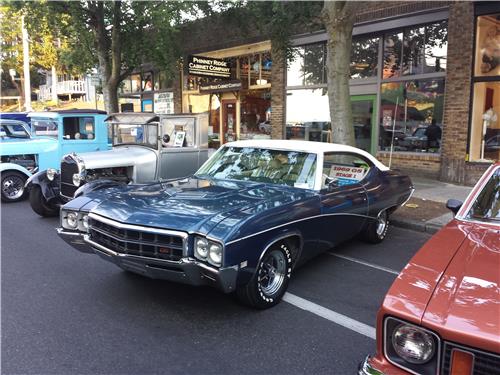 Photo Above, Greenwood Car Show, Seattle, summer 2015
The unique value strength of this Stage 1 is it's documented history and original condition.
You can see, and verify exactly what you have with this car.
Jeff purchased in 1999 when car had 57,000 actual miles.
VIN - 446379H227492
Numbers matching "RS" code Stage 1 block
"ON" code 3.64 posi rear end
Rochester Carburetor, 7029246 stamp
"51" Code Twilight Blue Metallic exterior
"185" Code white vinyl bucket seats with white vinyl top
Ownership Summary:
1969, Mr. and Mrs. Munro, Vancouver, B.C. then retired to Saltspring Island B.C.
June 1995, Brian Little, Saltspring Island, B.C.
June 1996, Chris Nielson, Langley, B.C.

December 1999, Jeff & Tom Cornish, Snohomish, WA
Purchase would include one of the newer reproduction 1969 GS grille inserts, all ownership history and collected literature, and surplus parts as agreed upon.

1969 GS 400 Convertible
The first Buick Jeff purchased in 1993.
Currently waiting to be restored; idea is stock outer appearance with modern running gear and interior upgrades. Car could be "for sale as is complete", but this car will not be parted out.

Cars Sold over the past few years.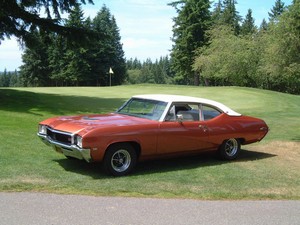 One of 3,574 models of 1969 GS California produced. Fireglow (spring of 1970) original color (production was very late in 1969). White Vinyl Top, White Bench, Auto Column, all new chrome. Saved from certain crushing as it was abandoned in an outside storage yard in Pullman, Washington. Purchased in 2001 and received a frame-on restoration of very solid metal to original color and specs. Sold to a local GS collector in Granite Falls, Wa in 2013. I actually enjoyed driving this GS 350 powered car more than the Stage 1 car as far as taking a nice cruise, especially at highway speeds with the smaller rear end ratio.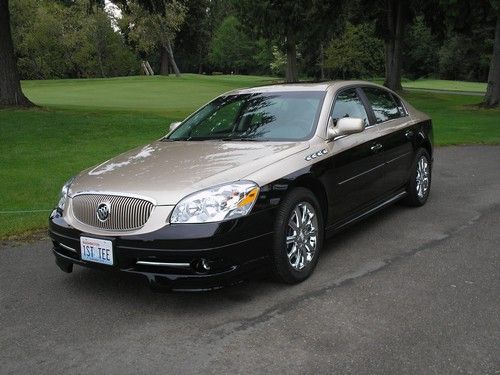 One of a Kind Buick Lucerne CXS
Fully loaded 2006 Lucerne V-8 Northstar powered, with Special two-toned paint scheme and Razzi grounds effect kit. Car was a stock black car which has received a custom two-tone paint treatment using a stock GM beige. Sold in 2012. Certainly the most quiet car interior while driving that I have ever experienced.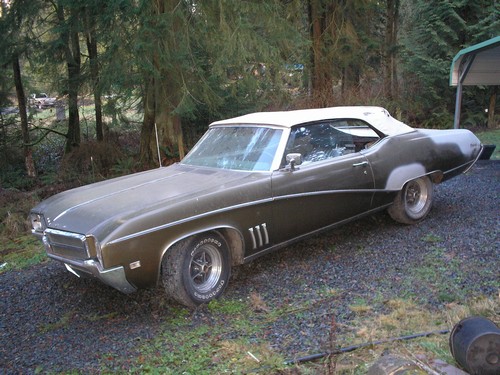 1969 Custom Convertible
Buyer drove it home to New Mexico with a 69 GS hood. Sold in 2009. Cannot remember where I found it, but it ran and drove and the top went down.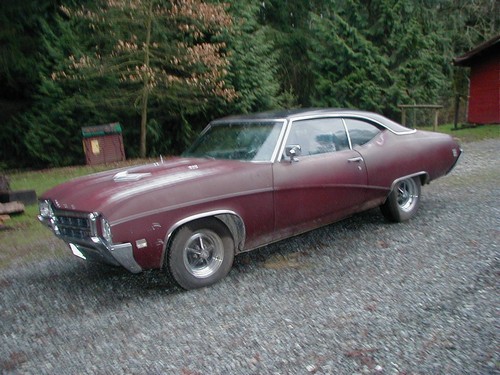 1969 GS 400 Hardtop

Solid car from Montana, trucked to Maryland for restored and is now a red car. Sold in 2008. Again, cannot remember where I picked it up; back then GS cars just kind of "found me". Not so much now-a-days!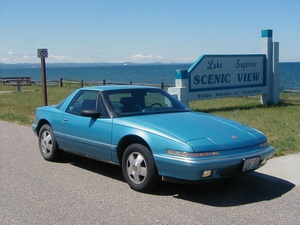 1990 Reatta Coupe

Maui Blue with blue leather. Purchased from original owner in 2000 with 110,000 miles.
Highlight of ownership a 5,500 mile round trip to Flint for the 2003 Buick Centennial Show. Went with my dad who was 70 at the time. Great memory and great road trip car.
Sold to a guy in Bonney Lake, Washington in 2005.